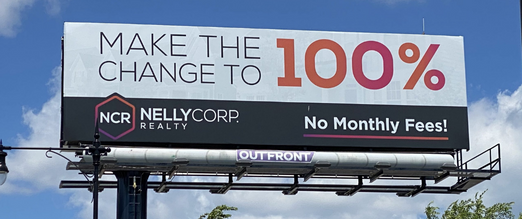 Here are some great reasons to Join NCR!
NELLYCORP agents are unique! Our agents are also investors, business owners, executives and other pillars of our community. Together, since 1997, we have created a unique company where like-minded professionals learn, network, and grow their real estate business. Become part of our exclusive community today!
100% COMMISSION EVERYTIME!
Full-time or Part-time? No Problem!
You generated the deal so you keep 100% of the commission. All you do is pay NCR a $299 residential sale transaction fee ($99 for leases) and we make sure your transaction and file are in full compliance.
FYI – E/O coverage is included in each transaction at no extra cost!
We have NO OTHER MISC. FEES!
Click HERE for a Program Summary.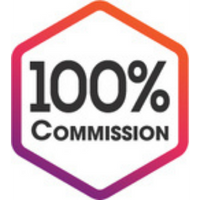 WE CAN HELP YOU CLOSE MORE DEALS!
Lets build your business…together!
Once you are on board, we will meet to understand EXACTLY what you need to be successful. Together, we will build a plan designed to help you achieve your goals.
Here are some ways we can support you:
24/7 full access to your non-competing & non-producing Designated Managing Broker
Personal one on one training & assistance
Mentor Program
Lead generation programs
On demand online training (business and professional development, technology, marketing)
Errors & Omissions insurance on every deal at no extra charge
Full-time reception & support staff
Live answer and hot transfer to your cell
24/7 access to modern, private & professional office space
Full use of all office equipment
Paperless file management
E-signature
Compliance assurance
In-house group training
No Production Requirements
No Long Term Contracts
New Agent Recruitment Bonuses
Team Leader Positions Available
In-House CE Fulfillment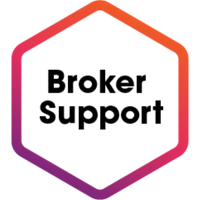 You are an asset to our company and NOT a liability!
NellyCorp will not charge you a monthly fee to be on our team. Our business model only works if you close real estate deals so we are focused on your success – not your monthly fee!
 
We only earn income if you earn income.  If you succeed, we succeed!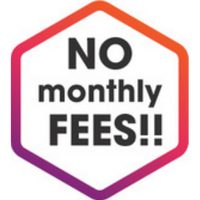 NELLYCORP Agents get paid in 24 hours or less!
There is no reason for you to wait days or more to be compensated for your hard work. All other parties involved with the sale of the property are paid at closing, and we will make sure you do too. Here is how it works:
Deposit the commission check into any Chase Bank Location
Upload the check and deposit slip to NellyCorp
We transfer your commission into your bank account!
If the commission gets mailed to us we deposit and pay you on the same day!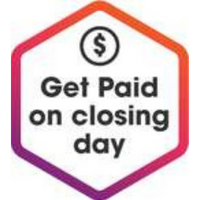 WE INVEST IN YOUR SUCCESS!
Our Co-Marketing Program can only be found at NELLYCORP
NELLYCORP is ready, willing and able to make a real financial commitment to grow your business.
We can contribute from $100 to $500 per month towards your marketing budget. Let's get together and make plans!
Please click HERE for a co-marketing summary pdf.
Create a marketing plan and let us help you pay for it!
NELLYCORP gives you every tool you need to be successful in our basic Support Package. And if you qualify, we can share the cost of your marketing plan through our Co-Marketing Program!
Here are some examples:
Professional IDX websites
Custom Agent Website and URLs
Email Marketing
Online agent profile with SEO
Social media content and marketing
Client Relationship Management Software
Cable and TV Ads
Online Advertising
Sign Printing & Installation
Print Marketing (business cards, post cards, flyers, banners, signage, etc)
Radio Advertising
360/Virtual Tours
Professional headshots
MORE – You design it and we can help make it a reality!
TECHNOLOGY MAKES IT EASIER!
Conduct your business from home or on the road…
NELLYCORP has the technology which will allow you to make a living whether you are in meeting with a client, working from home or on the beach!
Online contract creation with e-signature
Online deal flow management
Lead generation programs working for you 24/7
Office staff handling forwarding your calls and messages
24/7 digital access to your Designated Managing Broker
NellyCorp team to provide in person help for your customers if needed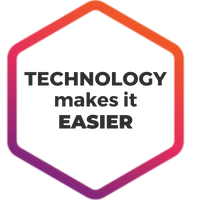 Part-time or Full-time? Let's do this – TOGETHER.
Let's get you up and running ASAP so you can take advantage of our 100% plan with no monthly or misc. fees – ever.  Your new membership includes:
Instant access to 100% commission
Free professional headshot
Custom business cards
50/50 split on personalized co-branded for-sale signs
Up to $500 recruitment bonus for referring your business associates
Click here to join NellyCorp!
Click here to set up a phone call or meeting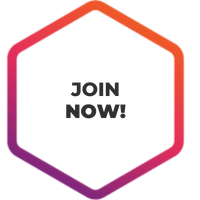 CHANGE is not easy, but nothing GREAT happens without it…

Here are some frequently asked questions for you to review. And if you have any questions, you can email our managing broker Andrew Ramir at [email protected] or call 773-360-6222.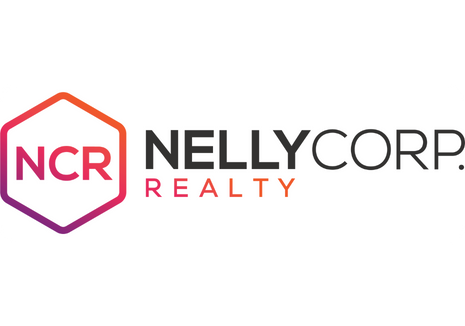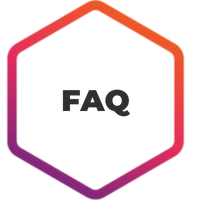 Here are some common questions and answers…
If I want to join NellyCorp how long will it take?
You can make the transition to NellyCorp in one day!  Just click here and we let's get started.
How Long has NCR been in business?
We have been in business since 1997! Our original mission was to create a holding company for our growing real estate development and management business. And as time went on, we created the real estate sales division that you are interested in now. Over the years we have helped thousands of homeowners. Along the way, our ownership also created separate mortgage and insurance divisions to service our growing database of clients and customers. Our sister companies continue to grow and prosper today. Lakeside Mortgage (DBA of lower, LLC NMLS # 1124061) provides mortgage loans in many states across the country and The Lakeside Insurance Group is a well know multi-line insurance brokerage in Chicago. And when you join NellyCorp you will also have access to our sister companies and in some cases may be able to profit with them as well.
Is there a transaction fee on closed deals?
Yes.  NELLYCORP only charges a $299 transaction fee per closing and a $99 lease transaction fee.  THAT'S IT!  NOTHING MORE!  And FYI your Errors and Omissions insurance is included in this transaction fee!
Do you require minimum production from your agents?
No. We fully support our agents without the pressure of imposing production requirements. Your real estate career belongs to you, our management doesn't impose production requirements, we just need to make sure we are available when you need us.
How does NCR stay in business with no monthly fees and only a $299 transaction fee?
Thanks for asking!  We have been in business since 1997 and we are a financially strong company with multiple sources of income.  Other companies rely on monthly and misc. fees to stay in business.  We simply make or living on overall volume of transactions.  And since we only make a living when you close a deal, you can see how motivated we are to help you succeed in your real estate business!
Do you work with part-time agents?
Yes! WE LOVE PART TIME AGENTS! Some of our agents close one deal per year and others have closings every month. It's your business. We are here to support you at every level.  No pressure!  No meetings!  We are available whenever you need us.
Do I have to change associations if I move my license to NellyCorp?
Not necessarily!  We are a member of the Chicago Association of Realtors but are also affiliated with several other associations in Illinois.  Although we recommend you join the Chicago Association of Realtors, we may already be a member of your current association and if we are not, we can look at joining them so you can stay with them. 
How can you contribute up to $500 per month to your agents marketing budgets?
HERE is the big difference between us and other companies!  We really invest in your success.  Other companies simply cannot afford to do what we do.  Instead of charging you a monthly fee for outdated proprietary marketing "tools", we would rather invest in a marketing plan that utilizes the latest technology and lead generation programs available in the market.   The marketing money comes from our sister companies.  Because we also own Lakeside Mortgage and Lakeside Insurance, each of our companies has a marketing budget and we can share it with you.  We know if we invest in growing your business, NellyCorp will grow with you!
How does NellyCorp compare to other 100% companies?
We are the DISRUPTORS in the 100% market.  Other companies cannot compare!  They simply don't have our resources.  No one has our CO-MARKETING PROGRAM and NO MONTHLY FEES.   Please click HERE to see other ways we are different from the competition. 
What if I want to refer other agents to the company? Is there any financial incentive?
Yes indeed!  We pay up to $500 for every agent you recruit.  Spread the word!
How many offices do you have?
Our main office and sister companies are located at 3025 N. Western Ave in Chicago.  We own a 9,000 sq. ft converted warehouse right on the Chicago River.  But more important than our location is our belief that the most important office is wherever you choose to do business.  We have created a virtual office that you can conduct business through whether you are at your home office, with your client or on the road.  WE ARE AGENT FOCUSED.  While many of our brokers regularly use our modern office facilities and office equipment free of charge, we are more than willing to conduct our business meetings and personal trainings anywhere you choose.  Our managing broker can meet with you virtually or in person at any place and any time.  
How often do you provide training for your brokers?
A good broker should always be learning.  But one size does not fit all.  Every one of our brokers is different and has different training needs so we will work with you individually to provide in person, virtual and online training that is specific to growing personal brand and your business.   Whether you work in Chicago or downstate, we can deliver that training you want and need.
What is the best way to reach my Managing Broker?
Once you join NellyCorp you will have quick and direct access to your management team.  Andrew Ramir, your Designated Managing Broker, and the entire management team is available by cell phone, text message, email, and scheduled meetings by Zoom or in person.  And if we need to meet then we can do this in our main office or wherever it is  convenient for you!
Can I form a team within the company?
Absolutely!  Remember, this is your career, and we want to support it any way we can.  There are great reasons to create teams.  And if your business model includes bringing on junior members who need more guidance, you can even get a percentage of their commissions as well.   
How do I submit my deals for review?
First of all, if you are not tech savvy, we can accommodate you and do things the old-fashioned way – on paper.   No problem!   But if you embrace technology and the efficiencies associated with it then we have a streamlined process for you to do business online with us and with your clients – totally paperless from your laptop or cell phone.  TOO EASY!
How long does it take to get paid my commission?
We will direct transfer your commission on the same day you close!   Period.  We do not make you wait for your hard-earned money.  You can get your commission by electronic check, ACH, direct transfer, standard check, or wired.
What if I want to transfer my license to another company?
We understand that sometimes people need to make changes.  Because we don't have any long-term contracts, if you choose to leave the company, we will help you transfer clients and listings quickly so your business is not affected. Andrew Ramir
# 471002806
Designated Managing Broker
Real estate license
# 478.012833